How to make Ang Pow Snake
We are early this time around in making Chinese New Year Ang Pow decor. It's just that the mojo suddenly comes ya know? :D
Today we are going to share how to make a simple red packet snake as we will be welcoming the year of the SNAKE in 2013.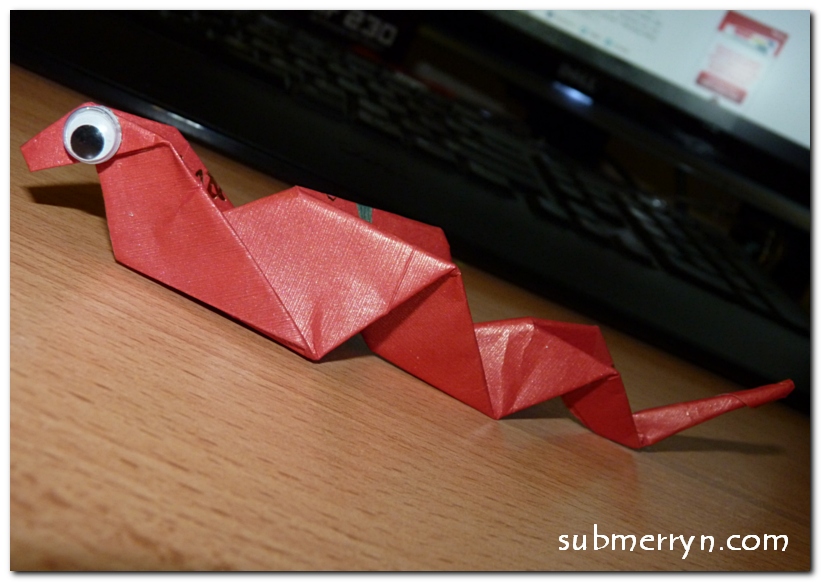 Ang Pow Snake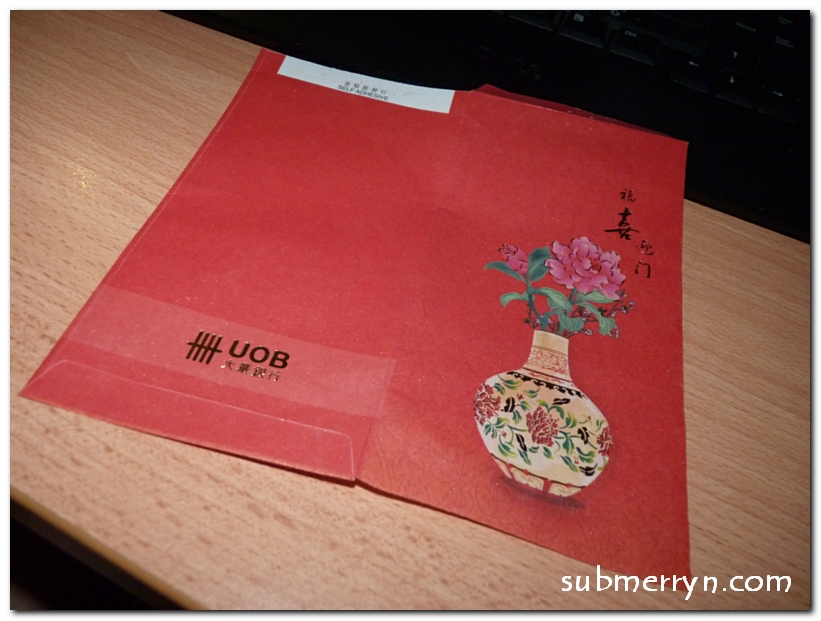 Cut open a red packet.
Fold in half and cut away excess to get a square. 
Fold both sides to the middle.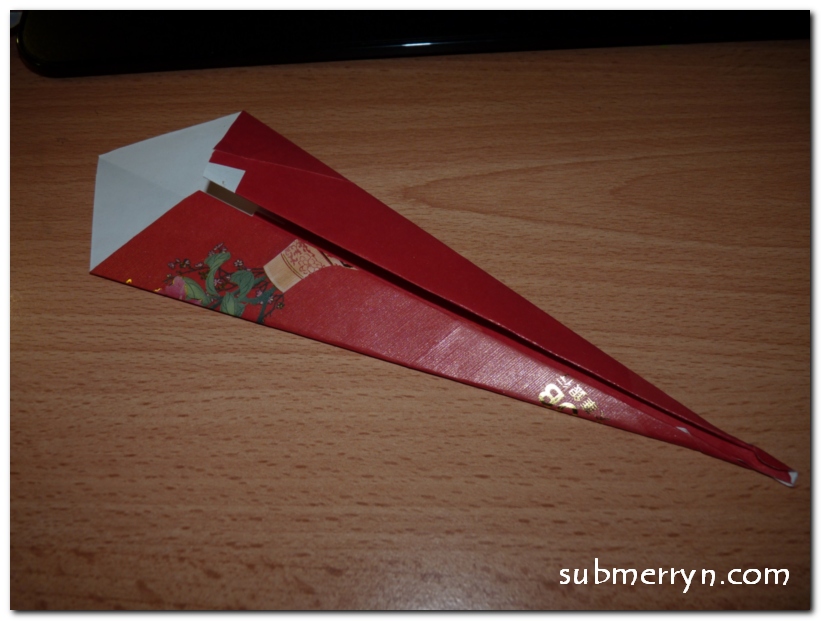 Fold again to the middle.
Fold the top part to the middle. 
Make creases as shown above.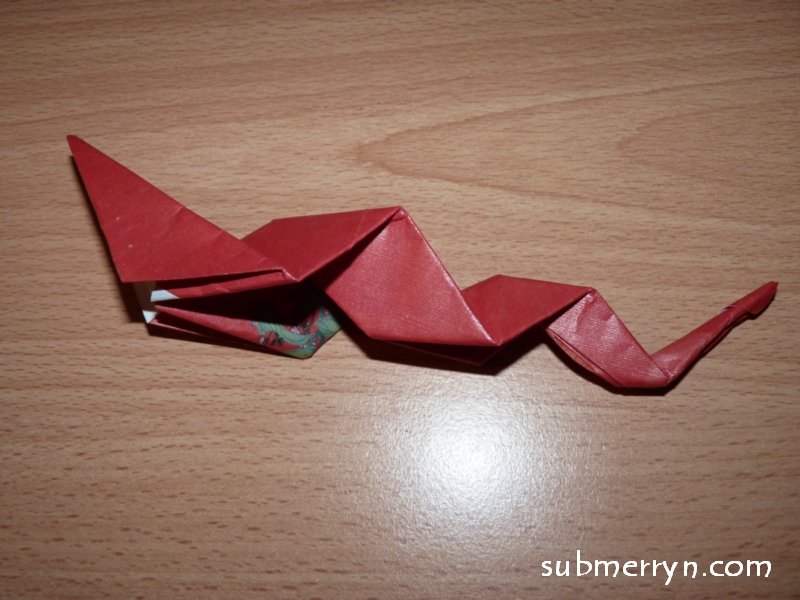 Fold along the creases to get a snake like above. 
This is the head. 
Hood fold the tip of the head.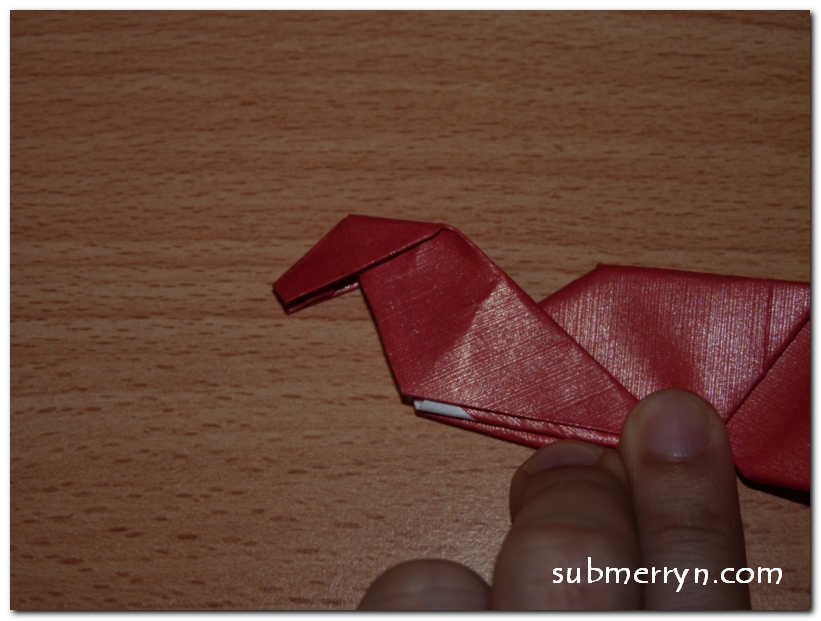 Tuck the tip in and paste googly eyes.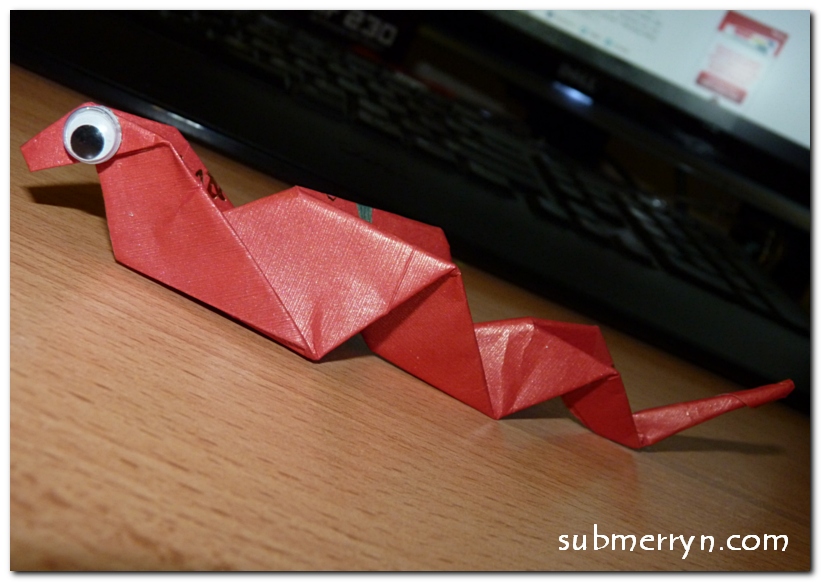 This simple Ang Pow Snake is done! Try making this before we proceed to more hardcore Ang Bao Snake decor, shall we? 
Check out the rest of our Chinese New Year decor collections:
2) Red Packet Ancient Coin Lantern
5) Red Packet Toilet Paper Roll Fire Cracker
7) Fortune Cookie Fridge Magnet
8 ) Red Packet Sea Shell Tree Ornament
10) Red Packet Fan Tree Ornament
11) Red Packet Fish Tree Ornament
12) Fingerprint Cherry Blossom
15) Angry Bird Ang Pow Wheel of Fortune
16) Ang Pow Koi Fish
17) Personalised Ang Pow Packet
18) Angpow Snake
Related Posts
//
//
//
//
//
//
//

//

//

//

//
//

//

//
//