Feeding giraffes at Singapore Zoo
During our recent Singapore trip, we went to the Singapore Zoo on Day 2 for the much anticipated elephant ride. Never did it occurred to me that Ethan will end up feeding giraffes as well! 
We saw people feeding giraffes for a fee of $5. Ethan was curious and wanted to feed them too! >_<
It scares the heck out of me seeing that super tall creature with their heads hovering above Ethan. 
But that boy was not afraid. He happily fed those giraffes carrots. 
Oh my goodness, just look at that yucky black tongue! @_@ But they do have very nice eye 'make-up'! :P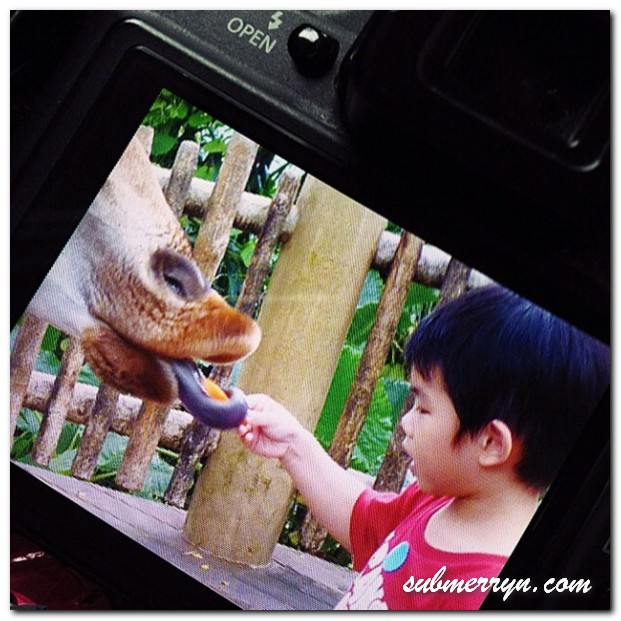 There, close up shot. Geli max! 
At the end of the feeding session Ethan has this to say, "So clever the giraffe grabbed the carrot from me, my hand tak kena their saliva oso!" -.-
We saw kangaroo feeding too but did not get to go for that as it was scheduled at 4pm but we wont be staying in that zoo that long :(
Related Posts
//
//
//
//
//
//
//
//
//
//
//