DIY Halloween Trick O Treat bag
Halloween is around the corner and we are in the mood in creating creepy stuffs for kids! It's always good to CREATE rather than BUY as these thematic things can actually burn a hole in your pocket. 
So today we are going to convert a plain brown lunch bag into a not so spooky Halloween trick-0r-treat bag.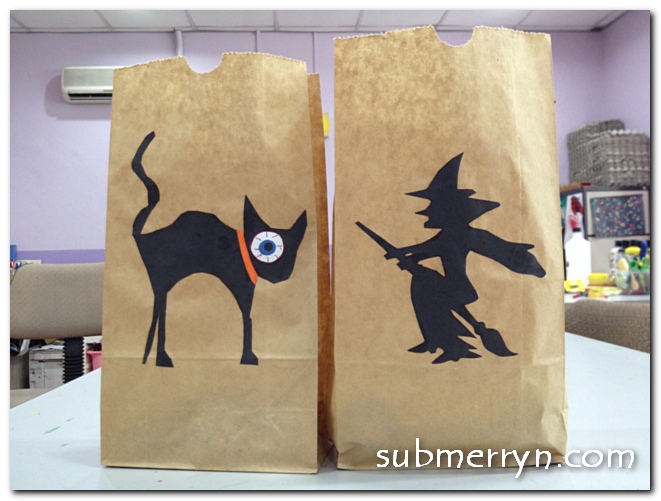 DIY Halloween Trick O Treat Bag
First I help Ethan draw a cat, skull, spider, witch or anything spooky on a black sugar paper and let him cut it out. 
Apply glue all over on one side of the sugar paper.
Paste it on the paper bag and your DIY Halloween Trick O Treat bag is ready! Super simple, super cheap! :D
Check out our Spider treats for Halloween too! Click here for full entry. 
Related Posts
//

//

//

//

//
//
//

//

//
//
//
//

//