Hari Raya Mall decoration : 1 Utama
It's that time of the year again to hop into malls in the Klang Valley to check out their Aidilfitri decoration. My first stop as usual is my second home, One Utama :D
This was One Utama's decor last year.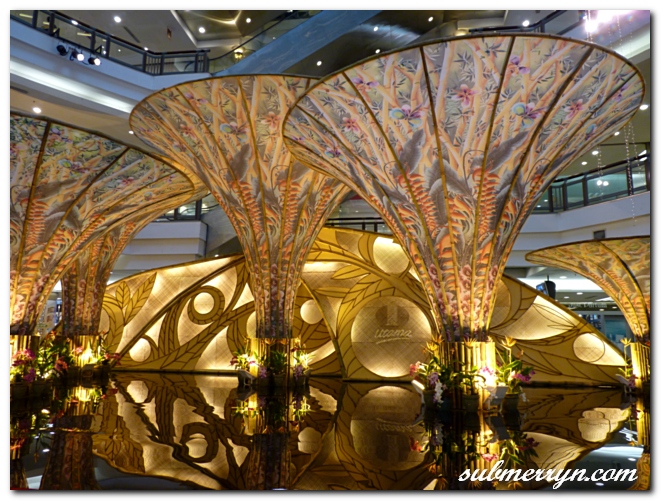 Let's take a look at their decor this year :)
Themed 'The Rich Heritage", they have once again proved to have one of the nicer decor around town.
Aerial view
Side view
Lovely pillars and domes
Nice-lah..
The rich heritage with gongs and all..
Okay.. next stop? ^_^
//

//

//
//
//
//
//
//
//
//
//
//
//
//