Cute Doggies Koko Krunch Cookies Recipe
We've got an itch to do some baking recently so today we baked this cutie pie KoKo Krunch doggies cookies :)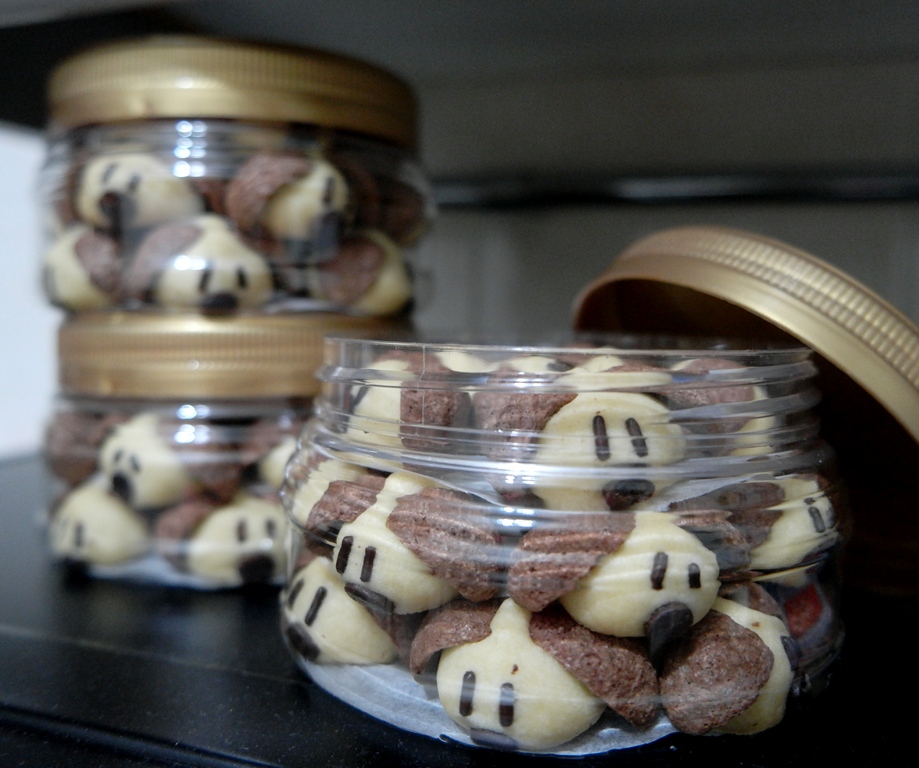 We baked this because I have all the ingredients at home. All that is needed are plain flour, icing sugar, butter, chocolate chips, chocolate rice and of course Koko Krunch. I have all those at home with me at all times. Oh yeah, we need vanilla essence too.
TUTORIAL VIDEO

Cute Doggies KoKo Krunch Cookies
Ingredients:
200g plain flour
45g icing sugar
125g butter
1 tsp vanilla
Chocolate chips, chocolate rice, Koko Krunch
1/2 tablespoon ice water
Method:
Sift flour and sugar. Add chopped soft butter.
Rub in with fingers.
Once the dough turns into 'breadcrumbs' add 1/2 tablespoon very cold water and vanilla essence and knead lightly.
Let dough rest for 10 minutes.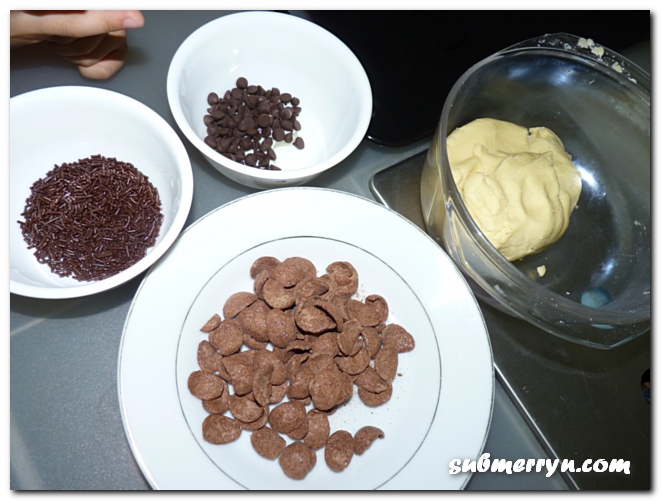 Chocolate chips, chocolate rice and Koko Krunch to make the doggies
Put 2-3 chocolate chips into each piece of dough.
Roll into balls.
Decorate the dog using chocolate chip as the nose, chocolate rice as the eyes and Koko Krunch as the ears.
Preheat oven to 325F. Make a tray full of these cute little doggies and bake for 20 minutes.
It doesn't last long as all ended up in our tummies soon after with only one lonely puppy left in the container :(
//
//
//

//

//

//

//

//
//
//
//
//
//
//
//
//
//

//

//
//
//
//

//

//
//
//
//

//

//

//

//

//

//

//
//

//

//

//