What's In The Panties?
Not too long ago, I was invited to attend a LINGERIE Spring 2012 party. If you are an avid follower of my blog you'll know how I super LOVE lingerie! I can never have enough of them!
So there I was at that super sexy party with my even sexier BUSTIER TOP HANDBAG bought all the way from Brussels, Belgium. We were given a door gift immediately upon arrival. To my delight, I found a PINK SATIN PANTIES in the goodie bag! Squeals!!! <3
FYI, Panties are a form of underwear. "Panties" is usually used in the plural—a single unit is a "pair of panties"
My BUSTIER TOP handbag met its matching satin PANTIES that day. Match made in heaven :P
Now, let's check out what is in my panties shall we?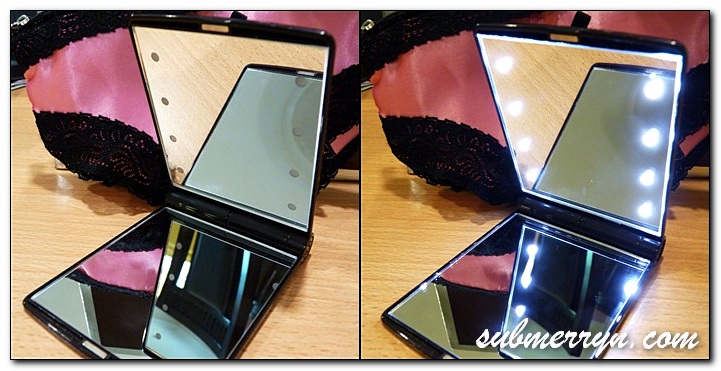 A very cool mirror that lights up ala the fashion runway! How awesome is that?
Now, take a deep breath for what you are about to see is simply amazing.
In my panties are these beauties: Laura Mercier Bronzer, Mascara, Lip Gloss, Repair Eye Serum, Eye Shadow and Eye Color Brush.
That's not all for I found this too in that sexy satin panties:
Laura Mercier Foundation Primer. Amazing product to keep the foundation fresh all day!
Last but not least, I found this Laura Mercier bag in my goodie bag. It's bigger than the panties so this is NOT in the panties :P
Stunning loot don't you think? I got all of the above just by showing up in one of the sexiest party ever!
I know what you are thinking, "Where was Ethan?"
Well, the Daddy brought him to shop for toys while the mommy can't stop gawking at the PINK PANTIES! :P
Related Posts
//
//
//
//
//
//
//
//
//
//
//
//
//
//
//
//