Chinese New Year Menu: Zuan Yuan Chinese Restaurant @ One World Hotel
As we usher the new year 2012, let's usher the year of the Dragon together. This year, our very first Lou Sang is at Zuan Yuan Chinese Restaurant @ One World Hotel. 

My little photographer photographing Yee Sang for the second year. I think he fared better this year compared to last year. Last year he used my iPhone. This year he uses a camera :D
Yee Sang or Prosperity Toss also known as lo hei (in Cantonese) is a Chinese raw fish salad. No Chinese New Year celebration is complete without it.   It usually consists of strips of raw fish, mixed with shredded vegetables and a variety of sauces and condiments, among other ingredients.
At Zuan Yuan One World Hotel, we are served Yee Sang with Polo Clam and Shredded Sweet Turnip in Truffle Oil. Here is Executive Chef Michael Chew's preparing the Yee Sang -kungfu style- for us :D
And then the tossing begins. Ethan had the best time tossing as this is the only time it is OK for him to mess up the table and get away with it!
And then dinner is served.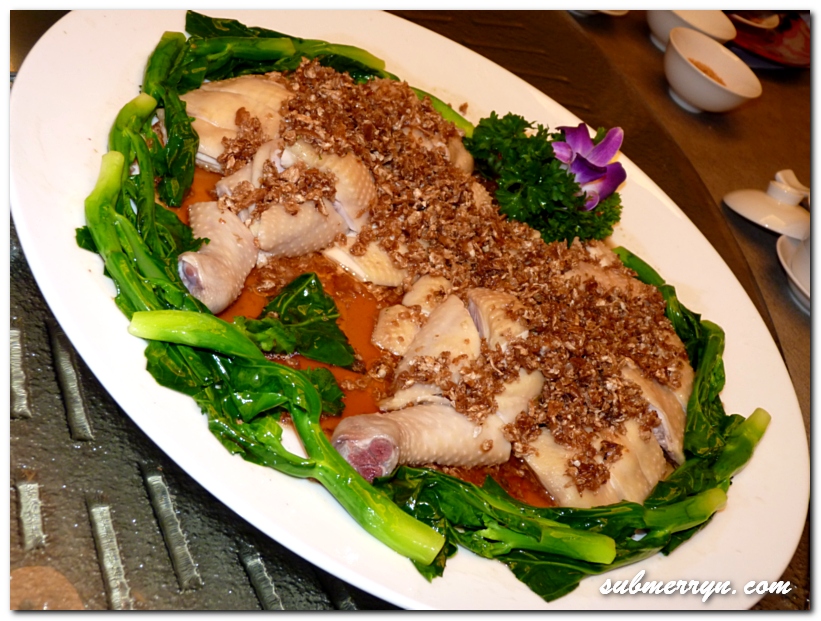 The first dish served is Poached Village Chicken with Pickled Radish and Chilli. The moment we saw this we know that we have to get some rice to go with it. The gravy goes so well with steamed rice that Ethan asked for more. The chicken meat is very tender that Ethan who is not a fan of poultry actually love this!
Next up is the Steamed Red Grouper with 'Medan' Sauce and us being fish lover got totally excited! I thought it will be spicy but it is not. The tangy sauce simply whets up my appetite and having the fish so fresh just nails it.
This is Chef Michael's recommendation. He is aware that people are more health conscious these days so he came up with this Wok Fried Butter Tiger Prawn with Papaya and Milk. When I first heard that it is with papaya and milk it kinda turn me off actually as I'm not a fan of papaya. I dislike the scent of a papaya but surprisingly, this dish does no wrong! There is hardly any distinct papaya scent and what we got is a fragrant butter prawn that is delicious that we cleared the plate in no time.
The final dish of the night is Stewed Mixed Vegetable in Bead Curd Parcel with Dried Oyster and Sea Moss. Served piping hot, my camera lens got blurred by the hot steam that escaped as Chef cut open the bean curd revealing a delightful treasure beneath.
Zuan Yuan One World Hotel is offering 3 sorts of Chinese New Year menus:
Chinese New Year Set Menu A : Priced at RM988++ 8-10 person per table
Chinese New Year Set Menu B: Priced at RM1188++ 8-10 person per table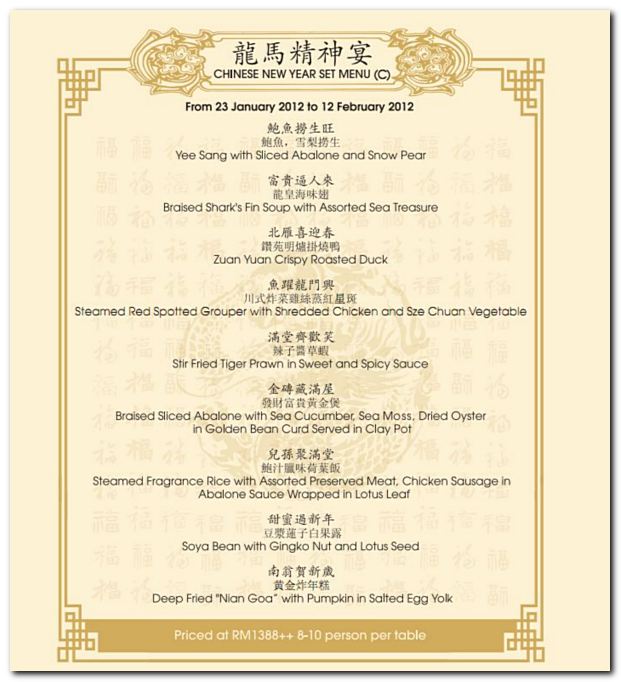 Chinese New Year Set Menu C: Priced at RM1388++ 8-10 person per table
Zuan Yuan Chinese Restaurant
Lobby Floor, One World Hotel
First Avenue
Bandar Utama City Centre
47800 Petaling Jaya
Tel: 03-7681-1159
//
//
//
//
//
//
//
//
//
//