DIY : Christmas Tree Ornament
I love to go Christmas decor hunting come December as they are usually very beautiful. But for my own Christmas tree, I like to make my own ornaments. The satisfaction of seeing my handmade ornaments decorating my tree is simply priceless.
I was in IKEA the other day and I saw this beautiful Dove. It seems easy enough to make so I tried it with the kids today in the studio.
I drew the bird template on a drawing block. You know there is this hard board on the back of every drawing block?

We used that hard board to make the bird. I got the kids to use the template to draw the outline on the hard board and cut for them.


Get them to paint the bird using silver poster colour.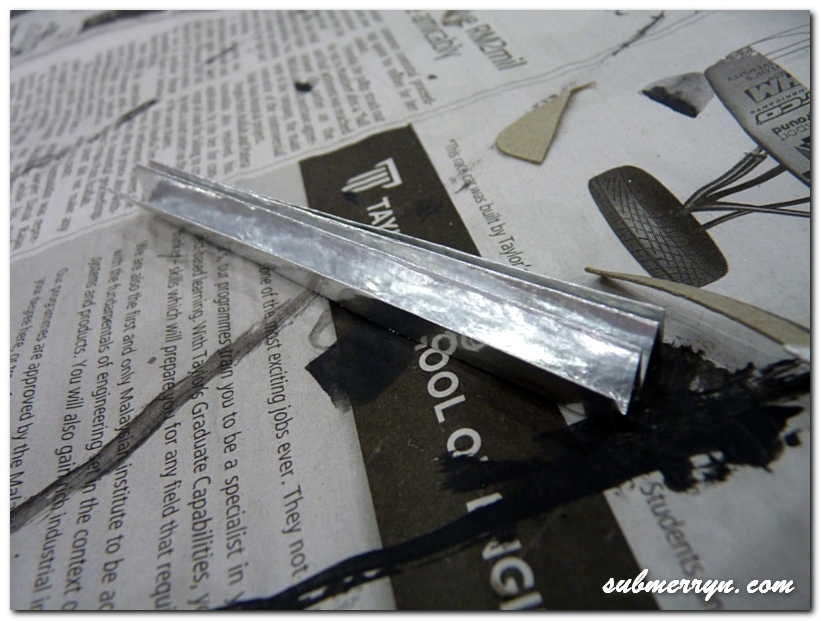 I cut silver paper and fold them accordion style. Read here if you don't know what is accordion fold.


Use the folded paper as a guide to how long you'll need to cut a slit on the bird.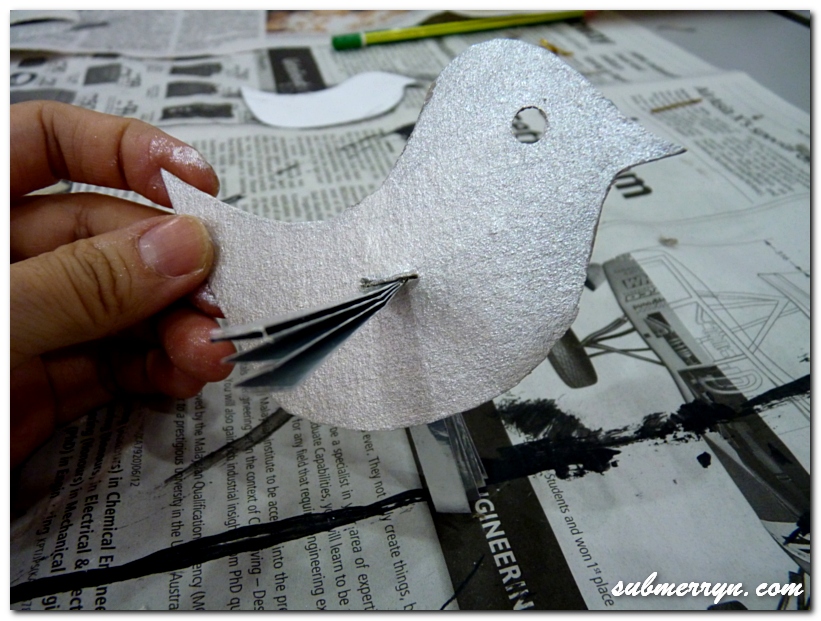 Slip the paper through and spread open the wings.
Poke a tiny hole for the thread and the Silver Bird Christmas Tree Ornament is done! :)

Our Silver Bird Christmas Tree Ornament. Nice or not? Nice or not? :P
Related Posts
//
//
//
//

//

//

//

//
//

//

//
//
//
//
//
//
//
//
//
//
//
//
//
//
//
//
//
//
//
//