Mid Autumn Deco in 1 Utama
I was in 1 Utama today (yeah.. AGAIN!) and saw these cute little 'umbrellas/mushrooms'.
Cute and colourful 'umbrellas'
Ethan exclaimed, "SO CUTE!" to which I totally agreed! I see cute and colourful umbrellas all over!
Ethan started 'photographing' the decor immediately :D
Cute bunnies in bowls with chopsticks
I have to say this is the cutest Mid Autumn decor I've ever seen! Adorable cheeky looking bunnies in bowls with chopsticks ready to be eaten? :P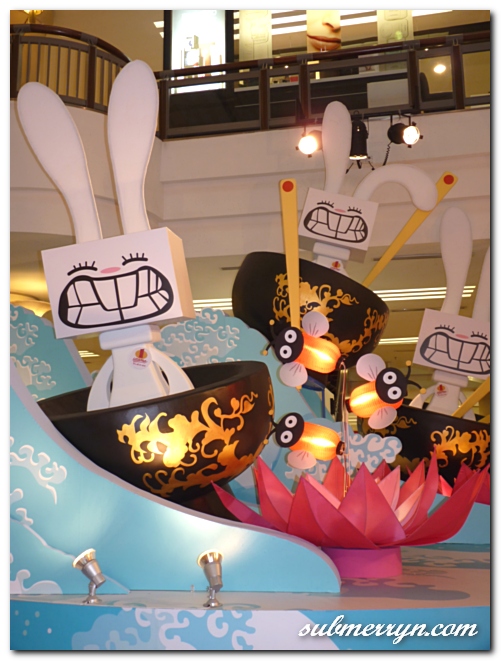 Close up of those bunnies..
I super love their creativity this time around. It's amazing how they convert an ordinary lantern into something totally unthinkable!
Lantern as carrots
Look at those lanterns used as carrots! Genius!
Lantern bees
Making a bee out of plain lantern is really amazing! I really, really love this!
Ethan loves it too!
This GIANT rocket lantern is magnificent!
Bravo 1 Utama for coming up with great deco this Mid Autumn!
Programme line-up for Mid Autumn in 1 Utama. Let's join the lantern parade!! :D
//

//

//

//

//
//
//
//
//
//
//
//
//
//
//
//
//
//
//