Ramadhan Food Review : Holiday Inn Kuala Lumpur Glenmarie
Hari tu kan, ai dapat lah invite pi review sambutan Ramadhan kat Restoran Kites Holiday Inn Kuala Lumpur Glenmarie. hakhakhak… dapat lah merasa macam mana berbuka ngan kwan2 , BEST GITU!
I got invited to a Ramadhan food review at Holiday Inn Kuala Lumpur Glenmarie the other day. It's such a pleasure to be able to experience 'berbuka puasa' with da gang.


Sini lah ai and da gang 'berbuka', Holiday Inn Kuala Lumpur Glenmarie.
This is where we had our review, Holiday Inn Kuala Lumpur Glenmarie.

Chef HJ Norshiyam Bin Mustapha dan Chef Muhammad Haniff Bin Haji Shukeri berserta kuncu-kuncu dorang
The chefs behind the scrumptious food spread, Chef HJ Norshiyam Bin Mustapha and Chef Muhammad Haniff Bin Haji Shukeri and their troops.

First thing yg ai amik nih… ikan berlada. Punya-lah power! Nasib baik ai tahan makan pedas, tak der lah meleleh air mata dengan hingus-hingus sekali…
The first thing I sampled was this spicy fish. Luckily I can tolerate spicy food hence you don't see hot tears streaming down my eyes…
Kalu ko minat cekik ayam, ini ada ayam sekor. Ko potong lah puas-puas tengok part mana ko suka, telan!
If you are a chicken fan, there's this whole chicken you will love. You may chop it into pieces but then again, it's better to let the chefs to do the chopping :P
Yg pasti, nasi briyani mesti ader. Nasi kat sini sedap, ai suka!
For sure, nasi briyani is a must. The rice here is very tasty, I love it.

Yg ini daging masak aper? Perut ai kecik jer, tak leh tertelan semua yg di jamu… :(
Not too sure of what is this dish as I only have that much space in my tummy, can't really digest all in :(
Tapi yg ini BEST! Telur itik masak lemak yo! Menyesal kalu tak try! Kene sambal belacan sikit, aduh, meleleh air liur ai!
But this is BEST! Duck egg masak lemak. You'll regret if you don't try it. Add some sambal belacan, argh, salivating!
Yg nih, makan dengan ketupat palas, sedap maksimum! Eh.. mana dia ketupat nya??!
This is to be eaten with the ketupat, very delicious. Now, now.. where's the ketupat?
Tu dia ketupat nya…  Rasa macam dah nak Raya ni…
Here is the ketupat, feeling like close to Raya now..
Tapi kan, kadang2 makanan yg paling simple jugak yg best giler. Ai nampak jer ikan masin ni, ai sapu. Bau dia punya lah membuka selera..
But sometimes, simplicity is the best. As soon as I laid eyes on this salted fish, I grabbed it. The aroma is so tentalising…
Faveret orang ramai, ayam percik mesti ader…
All time favourite, the ayam percik is a must have…
Ai paling minat makan kacang panjang. Angan-angan lah kalu bedal kacang panjang boleh jadi tinggi lampai…
I love eating long beans. I've always wanted to believe that eating long beans can make me grow taller…
Mentang2 lah ai ni peminat ikan.. dapat kari kepala ikan ni, terus tambah lagi satu pinggan nasi briyani!
I'm such a fish lover.. because of this fish head curry, I have another helping of the briyani rice!
Ayam masak kicap ni memang mengingatkan ai zaman college dulu. Waktu tu ai tinggal dengan 11 budak berbilang bangsa. Waktu depa puasa, ai pun puasa. Depa berbuka, ai pun berbuka. Ayam masak kicap ni lah yg kiter masak…
This chicken dish reminds me of my college days. Back then I stayed in a hostel with 11 other girls from all races. As they fast, I fast. They break fast, I break fast together. We cooked this dish, ayam masak kicap…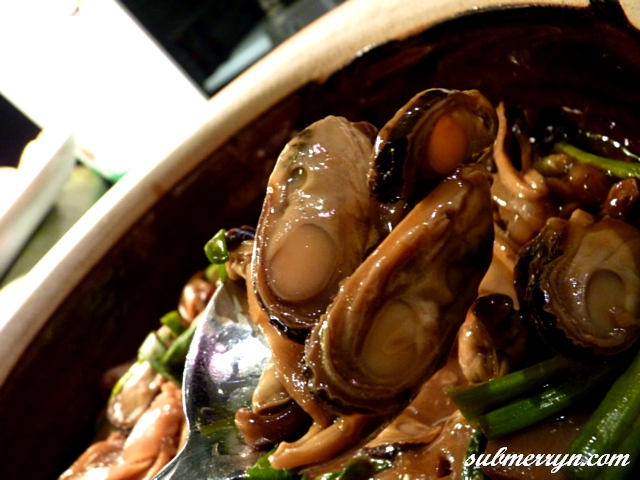 Yg ini elok lah kita makan untuk buang angin sikit lepas sehari suntuk berpuasa. Halia memang elok untuk kita :)
This musle ginger is good to have to help rid of the wind after fasting the entire day. Ginger is good for us :)
Jom kita tengok kuih-muih pulak…
Let's take a look at the local desserts..
Puas mencekik malam tu… Seronok 'berbuka' kat Holiday Inn nih. Tempat lawa, makanan dia punya lah sebiji macam makan kat kampung kesayangan kita. Teringat lah kat mak bapak, nenek atok kita kan…
I had a scrumptious meal that night. It was fun 'breaking fast' in Holiday Inn Kuala Lumpur Glenmarie. Nice ambiance and the food reminds me of our hometown, prepared by our beloved mother, grandmother…
Harga bufet makan malam di Kites adalah RM88++ untuk dewasa, RM50++ untuk kanak-kanak dan warga emas.
Harga istimewa adalah dari 01 Ogos hingga 10 Ogos 2011, dengan harga RM78++ untuk dewasa, RM40++ untuk kanak-kanak dan warga emas.
Tempahan awal pada bulan Julai akan mendapat diskaun yang berpatutan (tertakluk terma & syarat)
Hubungi +603 7802 5200 sambungan 3/2941 untuk tempahan dan pertanyaan.
The buffet dinner at Kites is priced at RM88++ for adults, RM50++ for children and senior citizens.
There is a special price from 1-10 August 2011 where for adults the buffet is priced at RM78++ while RM40++ for children and senior citizens.
Book early in July and get further discount (terms and conditions apply)
For booking and reservation, call +603 7802 5200 extn 3/2941.
Holiday Inn Kuala Lumpur Glenmarie
1 Jalan Usahawan U1/8
Seksyen U1,
40250 Shah Alam,
Selangor Darul Ehsan.
+603 7802 5200 extn 3/2941.
//
//
//
//
//
//
//
//
//
//
//
//
//
//
//
//
//
//
//
//
//
//
//