Kia Sportage's controversial ad
The all-new Kia Sportage was launched recently. The SUV is priced at RM138,888 (OTR with insurance). Darling loves the sporty look of this Sportage. If you must know, in my opinion the previous generations of Sportages doesn't go well look wise…

Look who's testing the all-new Kia Sportage? :D
Kia Sportage – Front View
Integrated LED turn signals on the side mirrors but all I see here is Ethan! LoL! :P
Kia Sportage – Side view. The new Sportage  is longer, wider and lower than its predecessor.
Rear view
The auto headlights features LED daytime running lights. Besides that the Sportage also has what Kia calls headlamp escort, a.k.a get-me-home lighting, whereby the headlamps remain turned on for 30 seconds after the engine is turned off.
Rear light.
The 18-inch alloy wheels and 235/55 series tyres.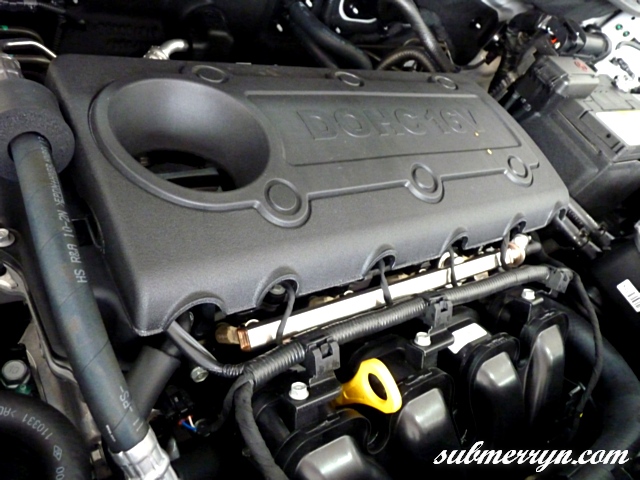 Theta II 2.0 petrol engine which features dual CVVT (continuous variable valve timing), and the mill – offering 166 PS and 197 Nm of torque.
Front interior of the cabin.
Back interior of the cabin. Don't you just love the panoramic sunroof?
Leather-wrapped steering wheel and shift knob with push-start ignition.
The Kia Sportage is proud of their dual-zone temperature control air-conditioner (with ionised filtration). So proud that they came out with this ad that proves to be more disturbing than anything.. with some even saying that it promotes pedophilia.
The ad features a teacher lusting after his elementary school-aged student. One side of the page shows a young girl. On the other side though, she becomes a scantily clad, buxom teen, seemingly as a product of the teacher's imagination.
Take a look at the ad. What do you think? The ad took home the Silver Press Lion at the prestigious Cannes Lion Awards. But do you think it has crossed the line?
//

//

//

//

//

//

//

//

//

//

//

//

//

//

//

//

//
//
//

//

//

//

//
//