Disney Junior
On June 1, a bunch of us Mommy Bloggers were treated to "An Evening with Disney Junior & Nancy Kanter" @ Marmalade Restaurant, Bangsar Shopping Village II.

Can you spot me? :D
We were treated to a Disney Junior Showcase by Ms Nancy Kanter, Senior Vice President, Original Programming and General Manager, Disney Junior Worldwide.
Children aged 2-7 years of age have something new and exciting to look forward to, with Disney Junior, a new channel brand which replaces the Playhouse Disney brand on ASTRO channel 613 on July 11, 2011. Magical, musical and heartfelt stories with lovable characters, both classic and new, all merge to form a haven of imagination, learning and creativity!
Premiering alongside Disney Junior at 1pm (11/7/2011) is a brand new animated series, Jake and the Never Land Pirates – a music-filled interactive treasure hunt that introduces a crew of kid pirates, leader Jake and pals Izzy and Cubby, and follows their Never Land adventures as they work to outwit two infamous characters, the one and only Captain Hook and Smee from Disney's classic Peter Pan. The series teaches your little ones about teamwork, problem-solving and physical activity. Plus it is currently TV's #1 series among Kids and Boys 2-5 years old in the US since its premiere there last February!
So there I was trying to be Jake! :D
We were also treated to a buffet dinner and I tell you, the food served are too cute!
The seafood lasagne is too cute to be eaten!
The dessert's are simply adorable!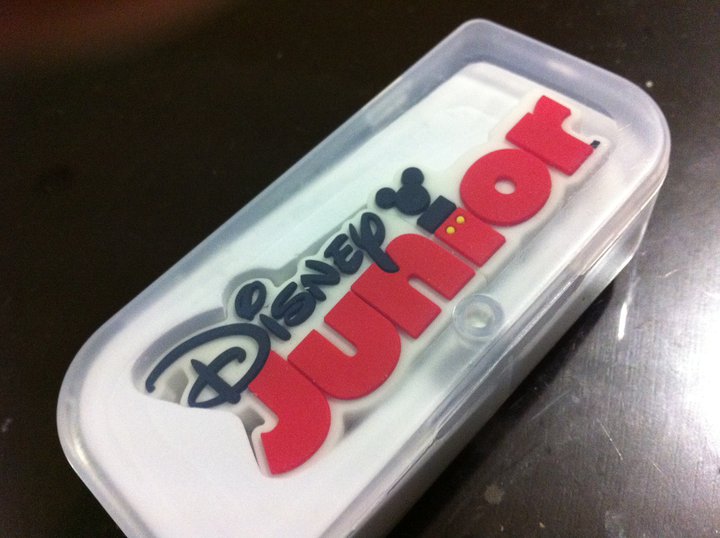 Even their pendrive is cool :D
And best of all, Ethan got this! :D
To learn more about Disney Junior, visit their official website at http://www.disneyjunior-asia.com
//

//

//

//

//

//

//

//

//

//

//

//

//

//

//
//

//

//
//
//
//