WOW – LUXE Ultrathin Design Pads
A parcel was delivered to me a couple of days ago. The timing couldn't be more perfect as it was THAT time of the month
*blush*
While I'm so used to the usual boring plain old pads, this package OPENed my eyes! I was instantly WOW-ed with their beautiful design!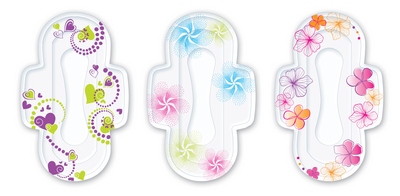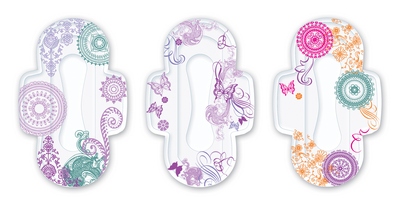 KOTEX

® LUXE* Ultrathin Design Pads – comes in a range of six gorgeous designs, from a sweet 'girl-next-door' feel to a somewhat 'indie chic' look

:D
KOTEX® LUXE Ultrathin pad

– super absorbent ultrathin core that provides maximum protection and with its soft cottony cover, it's simply MY favourite! hehe…
KOTEX® LUXE Ultrathin Overnight pad
Am I not lucky to be amongst the first in Malaysia to experience the new pads that combines superior technology with stunning design?!
LoL. This is like girl power Rawr! Just like you need to ink yourself to stand out and be different, pads are having their own self-expression too! Muahahahaha… they are no longer just a form of protection in feminine care! COOL!
For a limited time only -Kotex Luxe Ultrathin Design Pads Promotional Tin- this tin will be available only up to December 31st 2010
But wait, the new KOTEX® LUXE* Ultrathin Design Pads also come with unique reusable drawstring polybags that carry individual pouch wraps that match the design-theme of the pads. So you don't have to be shy taking your pads to the washroom anymore!
The new KOTEX® LUXE* Ultrathin Design Pads will retail from

1

st

November

at all

Guardian, Giant, Jusco, Tesco

and

Watson

outlets at RM4.90 for a pack of six (three designs) while the newly upgraded KOTEX® LUXE* Fusion Day pads (23cm) and
KOTEX® LUXE* Fusion Night pads (32cm)
will retail at RM15.90 for packs of 20 and 14 respectively. To learn more about the new Kotex products, visit www.kotex.com.my.
P/S: Sorry GUYS, if you find this so inappropriate, you may leave NOW! muahahahaha.. no harm~lah you reading this, you might want to get one for your gf/wife/dotter wat… :P
//
//
//
//
//
//
//
//
//
//
//
//
//
//
//
//
//
//
//
//
//